Restaurant Cuetzala
7360 N Clark St, Chicago, IL 60626
Order now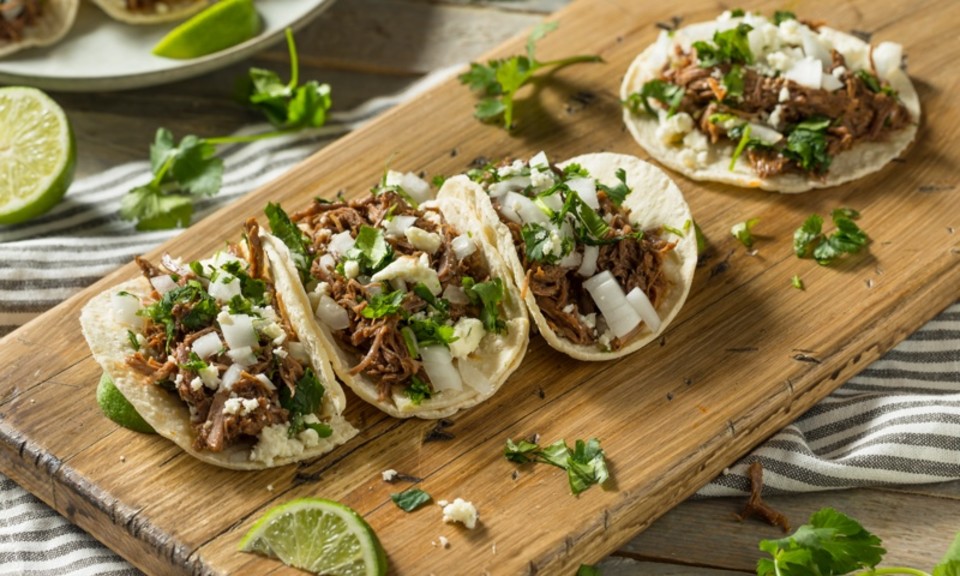 Lisa
Cuetzala is my favorite Mexican restaurant in Chicago.We've moved out of Rogers Park, fairly close to Pilsen, and still haven't found any place that comes near it. I drive up North once a week to get the best salsa, mole, everything.
Theo
I *love* the food and the staff! This is my go-to Mexican restaurant because of the great food and the smiles from Denise.

Id recommend this place to any human with working taste buds!
Jessica
I came back from Mexico 3 days before I ordered from here and this was almost better than anything I ate there. Delicious horchata, salsa, and tacos. I will be ordering again soon!
Sol
I LOVE Cuetzala!! We are regulars. I like the taste, the prices, the services; it's such a warm place to go. The guacamole rocks. The salsas too. I will always get food from them.
Jessica
Good nachos, but not many of them ( 8-9 individually cheesed chips). Enchiladas did not come with much cheese at all. Food was great other than my need for cheese.
michelle
Great food, and it arrived still hot. The Horchata is delicious, though it was leaking by the time it got to us, but it was so good it didn't even matter. We got the Grande Quesadilla with steak, 6 different types of tacos and the Chimichanga, and it was all absolutely delicious and a great price. You get a lot of food for what you pay - we have some leftovers to go through. :D Highly recommend.
About us
Dinner, Lunch Specials, Mexican
Today

Delivery: 10:00 AM - 9:00 PM

Takeout: 10:00 AM - 9:00 PM

Delivery

Tuesday:

10:00 AM - 9:00 PM

Wednesday:

11:00 AM - 9:00 PM

Thursday:

10:00 AM - 9:00 PM

Friday:

10:00 AM - 9:00 PM

Saturday:

10:00 AM - 9:00 PM

Sunday:

10:00 AM - 9:00 PM

Takeout

Tuesday:

10:00 AM - 9:00 PM

Wednesday:

11:00 AM - 9:00 PM

Thursday:

10:00 AM - 9:00 PM

Friday:

10:00 AM - 9:00 PM

Saturday:

10:00 AM - 9:00 PM

Sunday:

10:00 AM - 9:00 PM